TUXING TXET062 4500Psi 300Bar 12V Pcp Air Compressor High Pressure Pump Portable Pump PCP Air Rifle Gun Pneumatic Inflator Tank
stars, based on
( 0 )
reviews
TUXING is a manufacturer specializing in PCP compressor and diving compressor, including high-pressure pumps, pcp compressors, high-pressure oil-water filters and carbon fiber/diving cylinders.
1. We have our own factory and have all the spare parts for the machine, so there is no need to worry about maintenance in the future.
2. We have professional R&D team and after-sales service team,
3. We have CE and ISO certification.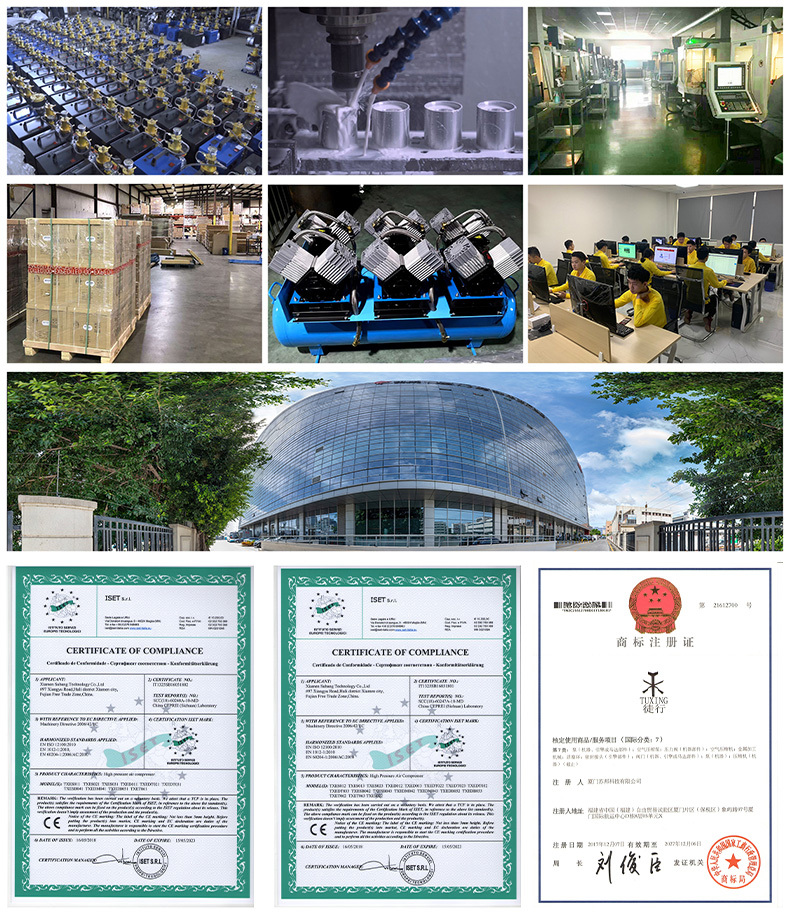 TXET062 is a portable compressor, light weight, small size, easy to carry, working pressure 300bar/4500psi/30mpa, oil and water free,
built-in transform,fan cooling and drain system.
TXET062 is directly suitable for PCP air rifles/pistols and pacifiers for paintball cans. It is very convenient to fill your PCP air gun or paintball cans anywhere. No oil, clean and sanitary, no need for external water pump cooling, easy to operate.
TXET062 is
built-in drain system,
Effectively separate oil-water and impurities.
Use spiral tube, better heat dissipation and high-speed wind power with protective cover.
It is set pressure version:Adjustable pressure gauge. It will automatically stop when the compressor reaches the pressure you set.